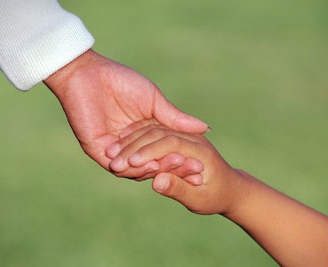 HELPING HAND
This week, I am posting two lessons from the archives. God's word is timeless and even if you have read these lessons from a years ago, take a second look at them and see what God is showing you for today. Be blessed...
Give ear to my words, O LORD, consider my sighing. Listen to my cry for help, my King and my God, for to you I pray. In the morning, O LORD, you hear my voice; in the morning I lay my requests before you and wait in expectation.
– Psalm 5:1-3
Where can I find help
?
Rise up with expectancy
. The Psalmist is seeking an answer from God. He is asking God to listen to his petition, his request. The request is for the Lord to give his ear to his words and to consider his very sighing.
How many times have you wanted to know if God was listening to your very sighs? Did you wonder is he listening to my cries for help? Does he hear me when I come seeking an answer? I know there have been moments in my life when things were so heavy that I wondered, God do you hear me, are you concerned about me?
I wondered in my situations and circumstances, was there a place that I could find help? The Psalm today gives us a reminder of where we can go to find help and that is in the Lord. The writer says listen to me because you are my king and my God and to you alone do I pray.
He says in the morning you hear my voice and I lay my request before you with expectation. What this reminds us is we must rise up early in the morning with an expectancy of God to hear us and answer our request. We must rise up early because when we linger, it gives the Devil the opportunity to torment and to tell us we are defeated and that God is not listening to us.
So instead, we should rise up early with the expectancy that God will not only hear our request but that he has an answer for us. There is no other place where I can find help, other than my king and my God to whom I pray.
I pray for us today that we find comfort in knowing that all that we seek, God already has the answer for. If it is comfort, he has the answer. If it is direction, he has that also. Lord help us to rise up early and come to you for the answer to our daily questions. Lord give ear to our request.
So they passed by Mysia and went down to Troas. During the night Paul had a vision of a man of Macedonia standing and begging him, "Come over to Macedonia and help us." After Paul had seen the vision, we got ready at once to leave for Macedonia, concluding that God had called us to preach the gospel to them.
– Acts 16:8-10
Where can I find help?
God sends help.
The Holy Spirit kept Paul from preaching in the province of Asia. When Paul came to the border of Mysia, they tried to enter Bithynia, but the Spirit would not let them. This is where our verses pick up. The Spirit kept them from going one way, so they went another way.
During the night, Paul had a vision that a man from Macedonia was begging him to come and help them at Macedonia. Paul when he woke got ready to leave for Macedonia and preach the gospel to them. It would seem then, since this is where God is sending them, that they would have instant success and no difficulties? That would be an incorrect conclusion.
If you are familiar with this scripture, this is where Paul and Silas are thrown in jail for casting out the spirits in the slave girl. It would seem that Paul and Silas would be upset. They have been beaten, stripped and thrown into jail. So what do they do? Do they feel sorry for themselves? Do they give up because this walk is too hard?
No, they praise God. They sing and praise the Lord as the others in the jail are listening to them. The scripture says that there was a violent earthquake and all the doors were opened and all their chains were loosed. Paul received a vision for help and he followed the leading of God to go and preach the gospel. In the process Paul met with difficulty. But he remained faithful to praising God because he knew something important, that God would send help to him. This same God that sent him to help someone else, would send help to him.
Paul's faithfulness to continue in praise, not only released his chains but the chains of all the prisoners that were in captivity. Sometimes it is hard to figure out how God will work, but it is quite amazing to see when he does. Paul's praising and singing could not have released the prisoners in jail had he not been in the place where the captives where. He was a captive himself, but yet he was free because of where his help was coming from.
Today, let us remember something important, God will send our help. Sometimes he calls for other believers to go through some difficulty to be in the right place to help you be released from your captivity. What God will do is not only release the one he sent from the difficulty, but he has your release as well. Lord help us today be released from the prison that has us held captive. Lord if you are sending us to show forth your praises and prayers until the earth be moved so that someone's situation and circumstances can be shaken, then help us to see clearly that the place we are in is not to destroy us, but to help in the process of freeing the captives.